Meet Our Staff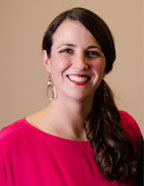 Kelli J. Koons
Bankruptcy Specialist
Kelli has nearly ten years of experience in assisting clients with getting their cases filed. She has filed well over 2,000 bankruptcy cases in both Missouri and Kansas and is well-versed in all aspects of the bankruptcy process. Kelli's job is to assemble your court-required documents so that we can draft a successful case for you. She knows everything you will need and can provide you with individualized service and attention to make your filing process smooth and simple. Kelli can be reached on her direct line at (816) 434-7302.
consumerlawkc@gmail.com
Kaley Johnson
Receptionist
Kaley's job for Consumer Law KC is to manage client and creditor contact. She can help you find our office or put you in touch with our staff or the attorney. At your first visit, she will provide you with the initial documents you will need and can answer questions about your forms. Kaley is friendly and helpful and provides excellent client service. With Kaley's assistance, our firm is able to provide same-day service on nearly every phone call or e-mail we receive. Kaley can be reached at the firm's main number of (816) 434-7300.
Contact Attorney Todd Abplanalp
Set up a FREE CONSULTATION
CONTACT US
Consumer Law KC, LLC Law Office of Todd S. Abplanalp 1308 NE Windsor Drive Lee's Summit, MO 64086
P: 816.434.7300
F: 816.875.2388
*All emails are confidential and go directly to the attorney ONLY.
We are an experienced law firm focusing on bankruptcy matters for regular people.