"THE KC BANKRUPTCY LAW FIRM"
Get Your Fresh Start With Us Today!
Flexible payment plans and lower fees.
Small firm service, big firm results.
Free consultation with an experienced, local attorney.
Simple, 3-Step process for case filing.
YES, you can use tax refunds for filing!
Todd S. Abplanalp
Kansas City Bankruptcy Attorney Profile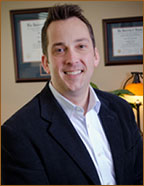 Attorney Todd Abplanalp has spent more than a decade representing a wide variety of clients, with a focus on creating cost-effective solutions to financial issues. After practicing at a well-respected Kansas City law firm, Todd chose to create Consumer Law KC, LLC to help real people with their legal and financial challenges. Todd's practice is now almost solely dedicated to individual bankruptcy.
As the head of a smaller law firm, Todd is able to provide reliable and affordable legal services while concentrating on strong client service and personalized attention. He has filed hundreds of bankruptcy cases for clients all over the metro area and has the experience to get your case handled quickly and effectively.
Read More
Contact Attorney Todd Abplanalp
Set up a FREE CONSULTATION
CONTACT US
Consumer Law KC, LLC Law Office of Todd S. Abplanalp 1308 NE Windsor Drive Lee's Summit, MO 64086
P: 816.434.7300
F: 816.875.2388
*All emails are confidential and go directly to the attorney ONLY.
We are an experienced law firm focusing on bankruptcy matters for regular people.